Global Condo Industry Challenge
Our experience and studies show that globally the condo industry by design is fragmented and changes are not effectively managed, resulting in condo associations not having continuity of both operations and ownership. The consequences are not only poor service to residents, but also increase in maintenance fees due to unnecessary expenses.
At any time, there are four constituents within an association:

My Green Condo Solution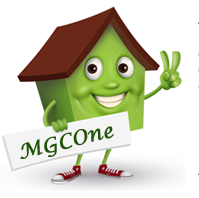 An association is similar to a service organization, but not managed in a similar way. Every organization has its own system, processes, procedures and records. When individuals depart an organization, their functional information and data are retained, thus ensuring continuity of operations irrespective of changes. Information is not lost and the organization continues to operate as business as usual. My Green Condo is determined to apply this foundational organization operating premise to an association and enable it to function efficiently & effectively.
My Green Condo's, MGCOne is this single solution for every association to operate like any other service organization. All service providers of the Association will be enabled to operate on the MGCOne platform. When service providers are detached, their access will be modified while retaining all records within the platform.
About the team
We are not a typical technology firm that is mainly focused on making profits and capturing market share. We are here to make a difference to every stakeholder and remove barriers of inefficiencies within the condo industry. We have decades of experience as former Wall Street Bankers in defining strategies and leading bank-wide efforts to drive down costs, increase process efficiencies and effectiveness. We have also played an active role in the condo industry as both board members and condo owners of various kinds of properties around the world.
Having first hand experience in condo management challenges and issues, we identified a niche opportunity where we believe that we can radically change how the industry operates. We passionately believe that we can eradicate process inefficiencies, cut down costs and make a significant impact within residential communities and property management.
We have built a revolutionary platform, MGCOne that examines the problem holistically and provides a solution for all stakeholders within the condo industry. MGCOne is designed to transform the condo industry and break service provider silos by applying cross-industry best practices, services, control and clarity.