MGCOne
-
Online Platform and Marketplace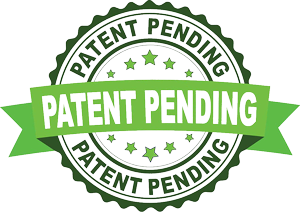 Uber changed the rider experience! Amazon changed the consumer experience!
MGCOne (Patent Pending) will change both the community living and management experiences!
What is
MGCOne

?

MGCOne is an all-inclusive online platform and marketplace that unites all community management companies and service providers on one technology platform, allowing them to offer services to community associations. Management companies and service providers can set up and offer their services to all associations on the MGCOne marketplace.

Every community association with an account on the MGCOne platform can view/review all community management companies and service providers in the MGCOne marketplace and switch seamlessly by removing access to outgoing providers and granting access to the incoming service providers. The incoming service provider will have access to all relevant information to start managing the community association immediately. Every community association will own its data, day-to-day management, policies and procedures ensuring operations and services are never disrupted.
MGCOne

Collaboration

MGCOne (Patent Pending) is an all-inclusive online platform and marketplace designed for community management companies and service providers to specifically serve community associations.

This platform is an industry transforming initiative and we look forward to working with all parties (see Benefits for all parties in the Community Management Industry), including investors who share our vision of being the catalyst for this long-overdue change.
MGCOne

Vision

Our vision for MGCOne is to be the "Amazon" of the community management industry. The community association is the Prime customer. Management companies and other service providers are the vendors/sellers on the Amazon marketplace.

Community associations are able to subscribe/unsubscribe to services from different providers by granting access to their accounts on MGCOne. They will be able to rate and review community management companies and other service providers on the platform. Management companies can grow their business in the MGCOne Marketplace by reducing their technology dependency and focusing on their quality of service to community associations. Service providers can take over new communities with no setup requirements and start managing community associations instantly after gaining access to their accounts on the MGCOne platform.
MGCOne

White Paper
Developers purchase land, build multiple homes and create communities. Once they have completed the sale of all homes within the community, they pass on the responsibility of day-to-day community management to the association. A community association is an entity created to manage common or shared property, protect homeowners' property values, provide certain services to residents, and develop a sense of community through social activities and amenities. All homeowners within the community own a percentage of the association as allocated in the governing documents.
Management of a community association is based on shared ownership by all homeowners within the association. Homeowners elect Board Members (trustees) to manage association business. The elected board members typically engage a management company to manage the day-to-day and back office work. In some cases, the board may choose to self-manage by hiring a community manager and an accounting firm.
Board members seek out management companies to manage their community. They conduct RFPs (Request for Proposal), interview community management companies and select one based on their capabilities (i.e., technology, experience, reputation) to serve the community.
Beginning – 1960s
Community management companies did not have the luxury of technology. Associations were managed using hardcopy bookkeeping and paper records. These companies pitched to potential clients on the value they brought through accuracy of record keeping and the level of service.
Introduction of Computers – 1980s
Computers were introduced into the service industry in the 1980s. Software companies created accounting software and introduced community management companies to desktop versions of accounting systems. Management companies then began the switch to computer-based accounting services to differentiate themselves from the competition.
Advancement of the Internet & Cloud Computing – 1990s – today
In the 90s, software companies began to leverage the creation of the internet and evolution of cloud computing. They started offering accounting applications accessible on the internet and began to leverage the scale of the cloud to expand their services. These applications not only offered basic accounting functions, but automated day-to-day processes carried out by management companies. Management companies began changing to this new wave of internet software to distinguish themselves from the competition.
It is important to note that community management applications or software has evolved to serve the needs of the management company (service provider), not the community associations, who are the ultimate customers.
While software providers meet many community management needs, they remain focused on community management companies rather than community associations. When Board Members look to change to a new management company or other service provider, the community association and incoming management company or service provider face many challenges with the turn over of information and history.
The community association and homeowners need to switch from the outgoing provider's system to the new system.
The association and homeowners need to cancel their existing payment setup and create new ones.
The incoming community management company or service provider will need to setup all homeowner accounts and association ledgers as new accounts in their software system with no historical record of account activity.
The community association and Board Members inevitably lose information, history and records stored in the outgoing provider's system. Starting with a new provider without previous history and management knowledge is a challenge for all parties.
This lapse in continuity leads to unnecessary time and money spent on catching up which is funded by homeowner dues.
The community management industry continues to evolve, allowing management companies and other service providers to upgrade their offerings for community associations. Although this improvement has been substantial, the technology available today provides an opportunity to radically change how clients are served. We have seen this in other industries such as ridesharing applications, vacation rentals, health insurance and online marketplace.
Every community association is like a service organization, existing to serve the needs of the homeowners. The difference is that most service organizations have technology to manage day-to-day operations, own their data, processes and procedures. This allows for continuity of operations regardless of management changes. This is not the case for community associations. They rely heavily on the technology offered by management companies and other service providers.
It is time for the community management industry to transform and embrace an all-inclusive technology platform and marketplace that shifts the focus back to the community associations; in essence, the customer the industry exists to serve. In this new reality, every community association will own their technology and association information to maintain and achieve continuity of operations.
Functions on
MGCOne

Platform

MGCOne is a comprehensive platform that offers all functionalities that an association and management company need to meet the industry standard. The listing below details key functions that can be utilized by all 16 different portals on the MGCOne platform.
1. Online Payment
2. Work Order
3. Amenity Management
4. Violation Management
5. Architecture Management
6. Package Tracking
7. Visitor Parking
8. Homeowner Account
9. Homeowner eStatement
10. Association Website
11. Online Ballot
12. Email Broadcast
13. Text Broadcast
14. Voice Broadcast
15. Pets Management
16. Vehicle Management
17. Community Calendar
18. Neighbor Contacts
19. Discussion Forum
20. Online Survey
21. Document Library
22. Pool Pass Management
23. Manage Compliance Document
24. eDoc Sign
25. Decision Forum
26. Manage Account Payable
27. Task Management
28. Tenant Management
29. Management Company Website
30. Resident Email Inbox
31. Board Member Email Inbox
32. Committee Member Email Inbox
33. Property Manager Email Inbox
34. Online Meeting
35. Conference Call
36. USPS Online
37. Visitor Management
38. For Sale/Rent listing
39. Community Albums
40. Management Calendar
41. Management Dashboard
42. Collection Management
43. Shift Log
44. Manage eForms
45. Online Reports
46. Performance Management
47. Insurance Management
48. Vendor Portal
49. Auditor Portal
50. Bidding/RFP
51. Purchase Order
MGCOne integrates with leading accounting software companies and other industry service providers. An integrated MGCOne platform will ensure your day-to-day operations will never be the same again!
Accounting
Payment
Others